Direct from the Developer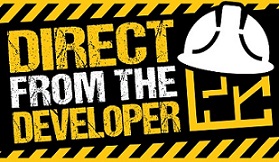 The majority of residential property sales that take place in the UK tend to involve an agent. It is increasingly rare for buyers to get the opportunity to meet and negotiate directly with the property developer. For this reason the show is delighted to present visitors with this oportunity to meet the broad selection of UK & International developers featured below.
Visitor Note: The centre piece of the show's developer content is BuyAssociation Marketplace which hosts 4 of the companies featured. They invite you to 'Meet the Developer' at stand 300.

BuyAssoc' Marketplace
Visitors are invited to MEET THE DEVELOPER at stand 300 where BuyAssociation Marketplace are delighted to present 4 of the UK's most ambitious developers introducing their latest property developments. All opportunities are at launch prices. For investors wanting first access at the best price. Buy First, Buy Direct and Buy Informed.

Bellway Homes
Legacy Wharf is a contemporary development of new homes in Stratford, an increasingly sought-after residential area of east London that has undergone significant regeneration and benefits from a wealth of local amenities. Bellway Homes' collection of 1, 2 and 3-bedroom apartments is designed to appeal to a wide audience of potential purchasers. Full details of this – and other developments – at Stand 210.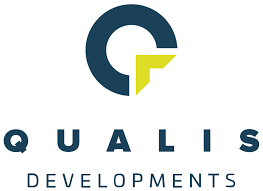 Qualis Developments
Qualis Developments is a Manchester-based property development company specialising in the design and build of exceptional homes in the UK's leading Northern cities. With expert industry knowledge, they are proud to deliver each bespoke project in its entirety, from the initial plans to the final finishing touches. Details at stand 100.

Shepherd/Cox
In the past 36 months London-based Shepherd Cox has successfully sold and completed 275 units totalling £21 million within the hotel room investment sector with over 16 UK hotels under their banner. For details of their latest investment visit Shepherd/Cox at Stand 300.

Award-winning Manchester based DeTrafford Estates is the developer behind the city's Manchester Gardens project, the first phase of which – Roof Gardens – completes this year and was the first Manchester scheme to be nationally recognised as the "best design four stories or more' in the 2016 House Builder Awards. rd Quays visit Stand 300.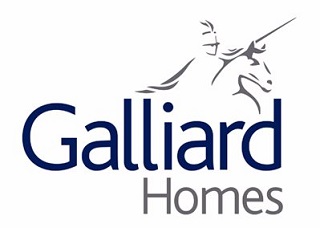 Galliard Homes
Galliard Homes has been building award-winning properties across London for over 25 years. With 6,905 homes under construction, their reputation in seeking out the best London property investment opportunities for their customer base is well established. For latest offers, BTL opportunities and information on new build homes and future developments visit stand 215.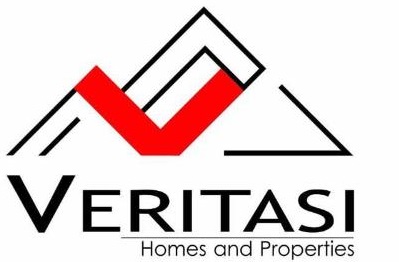 Veritasi Homes
Nigerian developer Veritasi Homes and Properties are a real estate company that provides development services across the entire value chain. They have an extensive property portfolio and ensure they create the right investment options for myriads of partners investing in the Nigerian real estate sector. Stand ....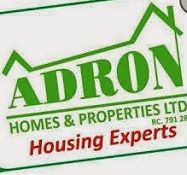 Adron Homes
Adron Homes & Properties will be showcasing some of the leading housing developments in Nigeria at this year's show. These will include Treasure Park and Gardens (Phase 1) - the First Nigerian Resort Estate. Adron also offer convenient payment plans for all prospective buyers resident in the United Kingdom. Stand 370.

Meritabode
Meritabode are dedicated to making a positive difference in the residential property industry by using qualified experts who are passionate about what they do and a project team that maintains a strong relationship with clients. The company is the force behind several major developments including 'Emerald Garden City' (Nigeria). Meet them at stand ...

Landwey
Landwey are a real estate investment company with development projects across the spectrum. They operate within the commercial, retail and residential property segments and also provide real estate advisory services. Their success is built on an asset base which is one of the largest in the Nigerian Real Estate sector. Stand 378.

Noble Design & Build
Noble Design and Build are award winning developers that have been active in the UK property market for many years. At this event Noble will focus on student accommodation - in particular the 2nd phase release of M Suites (St Mary's House) Sheffield. For details visit the Noble team at stand 208.

Fairview New Homes
The Fairview New Homes Group is a leading residential developer operating in London and the South East.
Offering studio apartments ... 2-5 bed houses ... penthouses with river views ... and more. Meet them at stand 360.

The Heaton Group
The Heaton Group have been growing investor portfolios since 2015 with the development of high HMOs and freehold blocks. Their apartment model utilises self developed technologies to deliver smart technology to all investors. Maximising yields and minimising time and risk. To learn about their latest developments in and around Manchester and Preston visit Stand 300.

All Saints Living
Newcastle upon Tyne based All Saints Living is the property development arm of The High Street Group of companies. The group is arguably the most progressive in the North East with business spanning finance, wealth management, claims property and development. Their latest offering Hadrians Tower is set to be Newcastle's tallest building. Stand 300.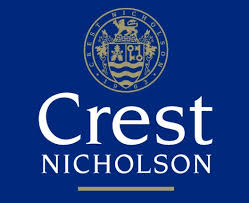 Crest Nicholson
Crest Nicholson will present one of the finest developments in SE1. Brandon House provides exceptionally designed residences in one of London's most sought after locations. Offering apartments & freehold townhouses with a 24 hr concierge service - and some with far reaching views across the capital. Details at stand 230.